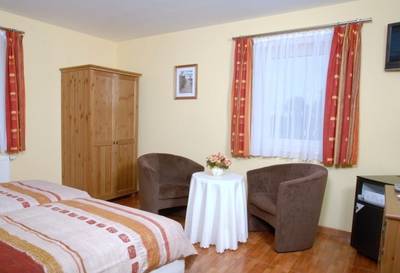 "Le Bernister" Bed & Breakfast located on the hills of Malmedy ,4 km from Spa-Francorchamps,welcomes you with family or friends in his new Gite where you can enjoy quiet and relaxing moments.
Near the high fens , you can enjoy walking on foot or by bike through
the forest ( Map of the area is available in every room).
A communal swimming pool with an olympic size and it is available for everyone ,this nice pool has a huge toboggant and a diving board ( 3 and 5 meters) and it's 2 Km far of our hotel.
Nice museum of papers and carnaval ,beautiful mini golf ,playground for children.......
Our new rooms are fully equipped and compfortable ( sitting area with flat screen TV,minibar,private bathroom,Internet connection Wifi,...)
Enjoy the terrace and the garden and play area for children .
A copious hearty break fast is served in the dinning room.